Get started by downloading the Kora app.
You'll create your Kora account by verifying your .edu email address and phone number. Having some problems verifying your accounts? Let us know so we can help.
Then, you'll need you to submit your birthday, home address and citizenship to pull your credit profile.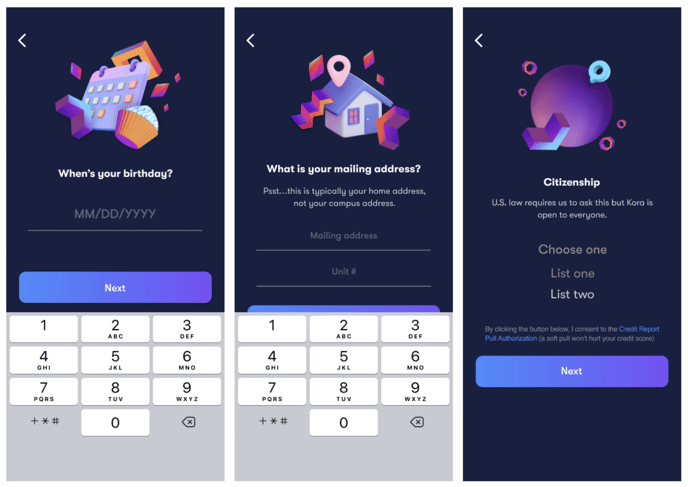 After hitting submit and clicking the KoraCash tab, you will know right away if you are eligible for KoraCash. Age, residence state, and credit profile all weigh on our approval decision. This will not hurt your credit score.
Currently, KoraCash is available in Arizona, Arkansas, California, Florida, Illinois, Iowa, Maryland, Michigan, Minnesota, Missouri, Nebraska, New Jersey, New York, North Carolina, Ohio, Pennsylvania, South Carolina, Tennessee, Utah, Washington and Wisconsin.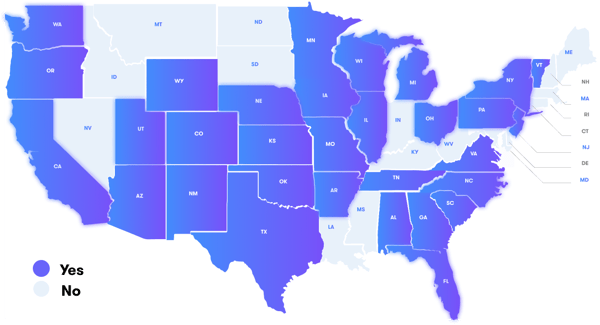 We are constantly expanding our KoraCash coverage, so be sure to check back if your state is not available now.
If you are approved in the KoraCash tab, you'll be able to choose how much you cash you would like to borrow and how long you'd like to pay back. You'll be able to see how much the monthly payments would be and how much the interest would be each month.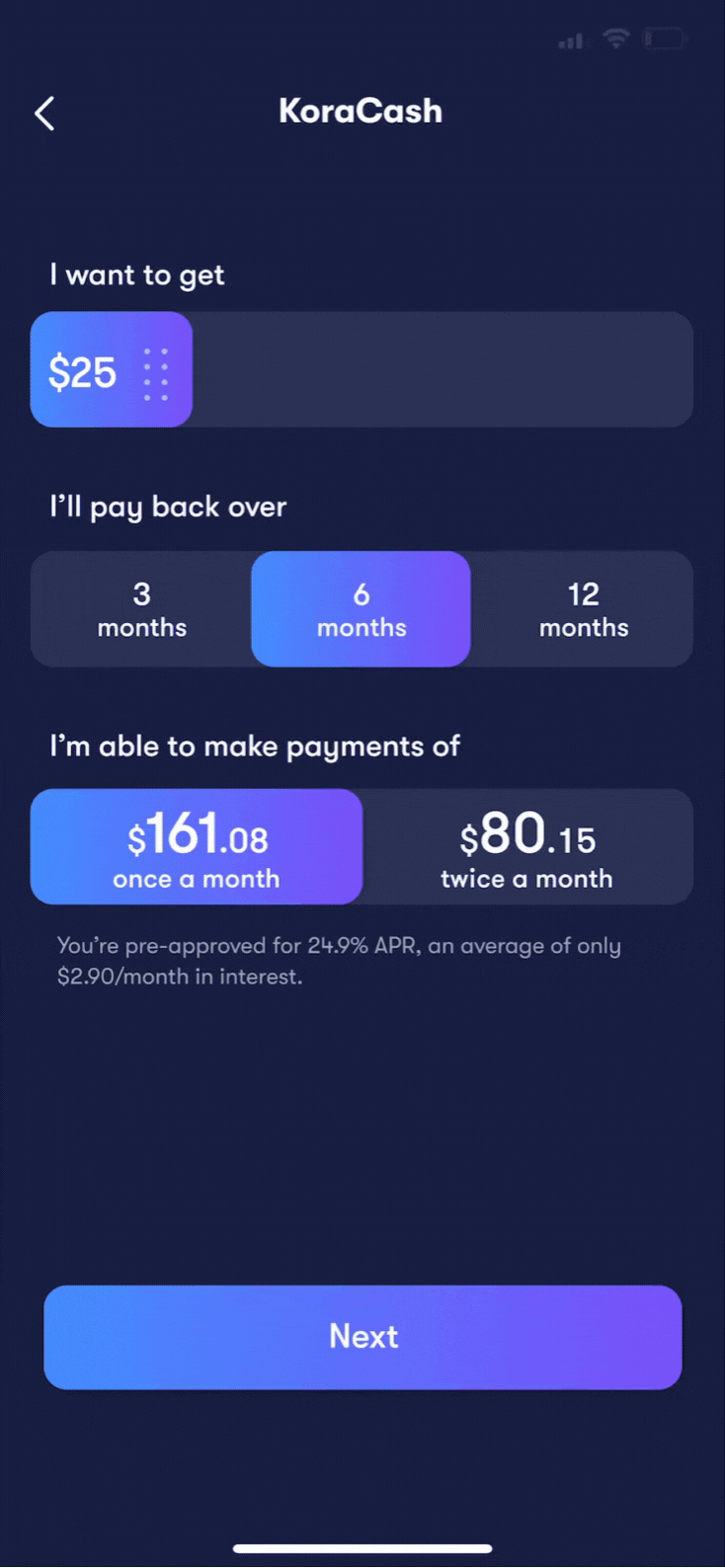 After you click next on your KoraCash options, you'll be asked to connect a bank account to deposit your cash. If your bank is already selected, click next. If your account isn't connected, click +Add bank account.
Search for your bank and log into your account to connect
Click submit
Review bank connection and click continue
Click next
Not working? Shoot us a message.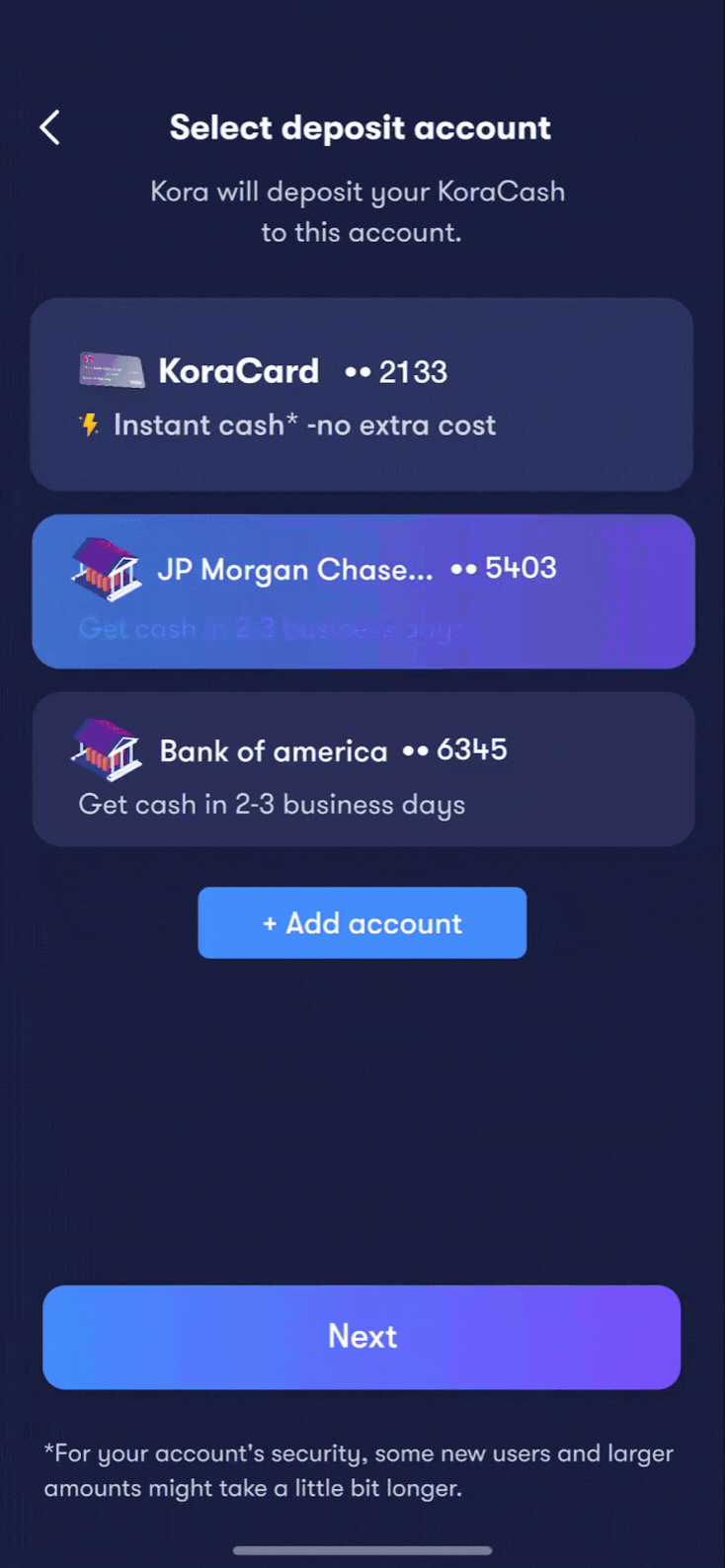 You'll then be asked to review your Loan Agreement and Truth in Lending Disclosure, Electronic Communication Agreement, and ACH Authorization Agreement. Your loan agreement includes details on your KoraCash including the amount, interest rate, the repayment schedule and information on what happens if you miss a payment.
Click on "I have read and reviewed the information below"
Click Agree and Submit
You're good to go! You'll see the cash appear in your account within 1-2 business days.
Click here to download the Kora app and get started.