KoraCash* is stress-free financing for college students.
Get up to $3000 for whatever you need, pay back in up to 12 months and build your credit history.
Who is eligible for KoraCash?
KoraCash is for all current, domestic and international college students with an .edu email address. Age, residence state, and credit profile all weigh on our approval decision.
Currently, KoraCash is available in Arizona, Arkansas, California, Florida, Illinois, Iowa, Maryland, Michigan, Minnesota, Missouri, Nebraska, New Jersey, New York, North Carolina, Ohio, Pennsylvania, South Carolina, Tennessee, Utah, Washington and Wisconsin.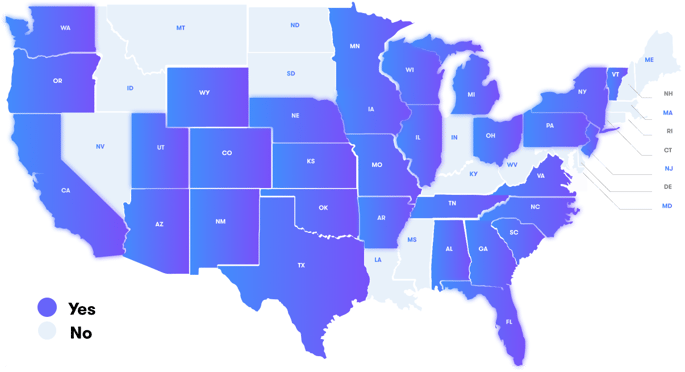 How does KoraCash work?
Once you finish creating your Kora account, the KoraCash tab on the app will show you how much KoraCash you qualify for, which is your credit limit or how much you can borrow to start off. This could be any amount of cash up to $3000.
Use the sliders to select how much cash you'd like to borrow and how long you'd like to pay back. You'll be able to see how much the monthly or bi-monthly payments would be and how much the interest would be each month.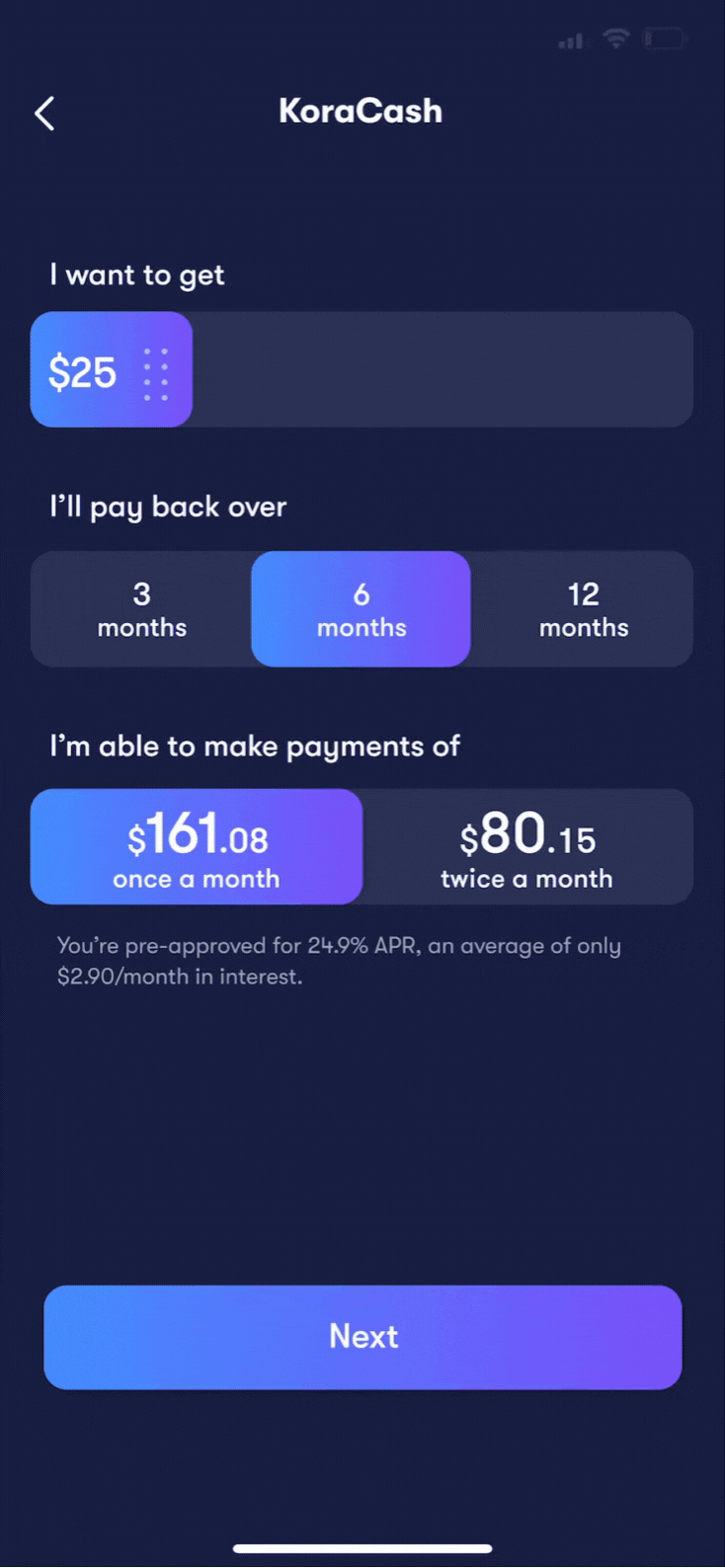 Once you pick your terms, you'll be asked to connect a bank account where we'll deposit your cash and where we'll pull your automatic monthly. Not working? Shoot us a message.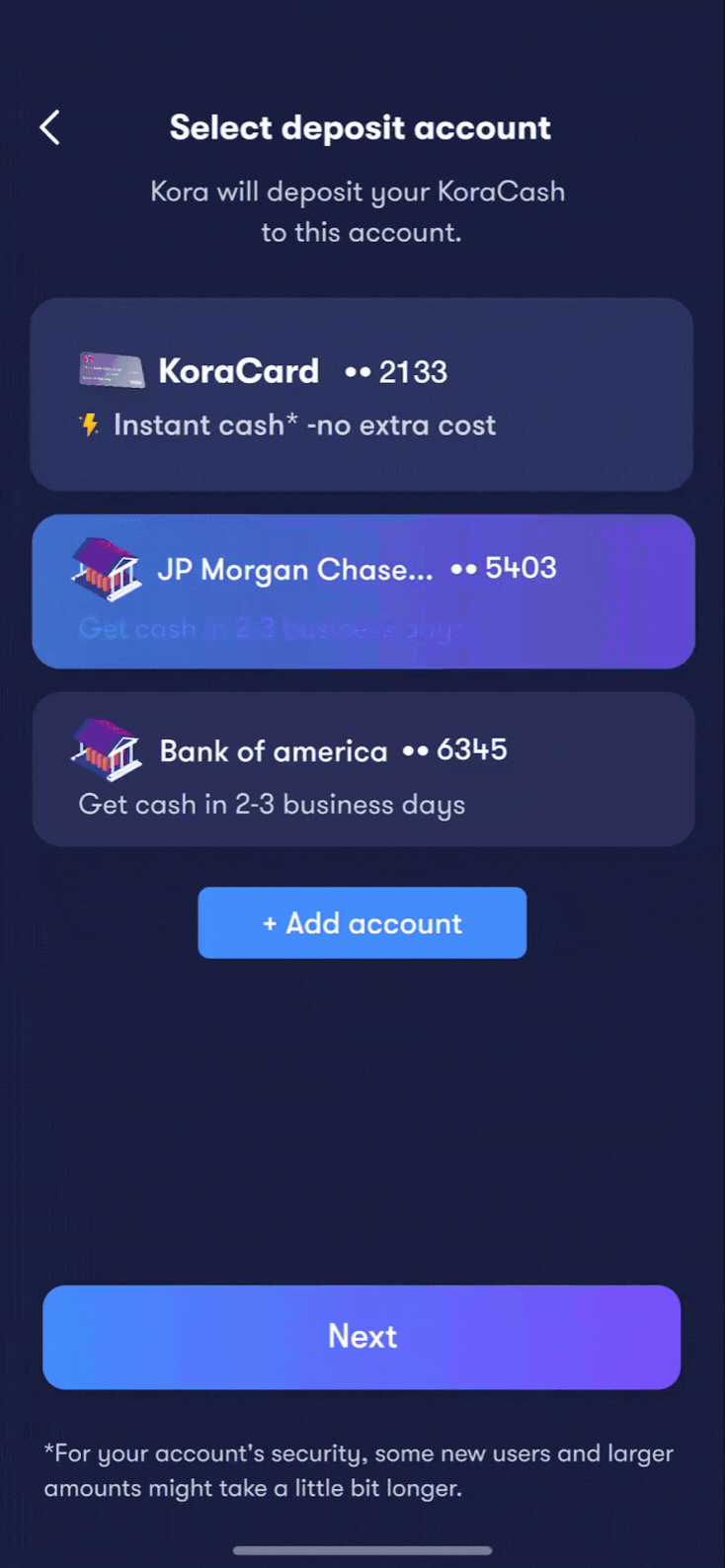 What's the interest rate?
KoraCash interest varies based on how much money you take, how long you want to pay back and your state. If you're approved, you'll see how much KoraCash you qualify for and how long you can take to pay back. Choose your options to see exactly how much your monthly interest would be.
Can KoraCash affect my credit score?
Your credit score is a measure of how good you are with money. A good score will help you get your own apartment, buy a car and much more. Borrowing money and paying back over time is a great way to establish positive credit history that can help improve your credit score.
We report your KoraCash payments to the major credit bureaus so that when you pay back on time, you can build positive credit history and help your score (the average KoraCash user saw their score go up 40+ points in the first six months)! If you do miss multiple payments or are late on multiple payments it can have a negative affect on your score.
Download the Kora app now to get started.
*Loans are made by Medallion Bank, an Utah-chartered industrial bank located in Salt Lake City, Utah, Member FDIC.